100%
Graduation

is the Expectation!
May 10, 20018
Today's lunch selection is:
Pork Carnitas Soft Taco, Soft Flour Tortilla, Seasoned Corn, Red & Green Bell Pepper Strips, Slice Cucumbers, Spicy Roasted Garbanzo Beans, Spinach & Romaine Salad, Assorted Chilled Fruit,
Fresh Whole Fruit
Congratulations to our own KUHS Band who took 4th place at the State Competition yesterday in Corvallis! Way to go Pels!
For the past few years our students have entered a nationwide art competition, (Wildlife Forever's Fish On National Art Competition) the student artwork must feature a state fish in its natural habitat. Students are categorized by grade and by state. This year KU had 3 "winners"
First Place Oregon 10-12 grade-Jenna Boehnen
Second Place Oregon 10-12 grade-Esme Tarula
Third Place Oregon 10-12 grade - Donovan Madden
Congratulations to the Art students! Go PElS!
NHS will be holding a meeting for nominations today during lunch in Mr. Huntsman's room.
If you have not completed the Graduation Sensation survey, please see Mrs. Menke in the Success Center. Klamath Promise has $30,000 in scholarships and gift cards. ALL high school seniors will qualify in at a least one of the drawing categories. Gift cards and/or prizes will be given away to those not going on to college or other form of post-secondary education. The online application only takes a couple of minutes, so again, if you have not completed the survey, please see Mrs. Menke in the Success Center today.
As part of our give back day activities, we are holding a blood drive for the community, and any student who signs up a donor will be included in a raffle to win $25.00 and all donors will receive $5.00 Amazon gift card. Please come get a copy of the sign up form from Mrs. Swartz in the Main Office or go to Mr. Dykstra's classroom. Your help is needed and appreciated!
Sophomores: You are invited to sign up in the counseling office to travel to SOU on May 24th. Only 50 students will be able to attend. In order to participate, you must have a 2.0 or better and no major behavior referrals.
The Basin Partner's Internship Program (BPIP) has opened the application process for students to apply for summer internships! This year they are offering 23 internships and have worked to add opportunities outside of Klamath Falls! Student interns will earn $1000 in 5 weeks! The application process will close on May 23rd. Check out their Facebook page (Basin Partner's Internship Program) for the link to the application or log into: https://goo.gl/nx3rsa. If you have any questions, call (541-619-7019)
The Senior Trip to Six Flags in Vallejo, California is Saturday June 9th. Each senior needs to pay a $10 deposit to reserve your spot on the bus, which includes your ticket to Six Flags and a buffet lunch! Please pick up a permission slip in the Main Office and return it to the Library by next Monday, May 14th with your reservation payment.
Quote of the Day!
"Try to be a rainbow in someone's cloud."
Maya Angelo


Have a great day!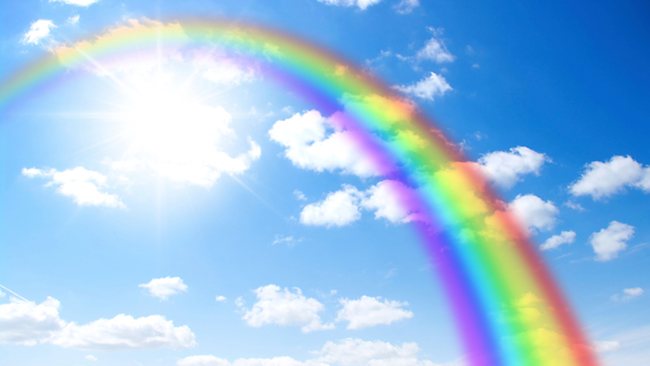 Top